Never owned.
Never owned. (No.) - the state of never being owned by any individual, system, or collective; freedom from control and oppression of any capacity.
Who we are.
Define Yours is an award-winning print-on-demand fashion brand established in 2021 that encourages everyone to live the life they wish to live freely. Founded by Christopher Timothy, also known artistically as Prxphecy, an award-winning hip hop artist, designer, and poet, our brand depicts messages of empowerment, equity, and representation on an array of shirts, sweats, hoodies, totes, and hats.
What we believe in.
Too often, people are steered to live lives they do not want to live due to the societal pressures of conventional career paths, heteronormative thinking, prejudice, bias, discrimination, and a distaste towards imagination among many other things.
Our solution is to promote positive, uplifting, and empowering messages through fashion our consumers to counteract those aforementioned negative effects. Our brand uses fashion as a medium to promote the bigger ideals of authenticity and self-expression.
Christopher Timothy, known professionally as Prxphecy, is a world-recognized and award-winning hip hop artist, fashion designer, poet, writer, CEO, and all-around creative.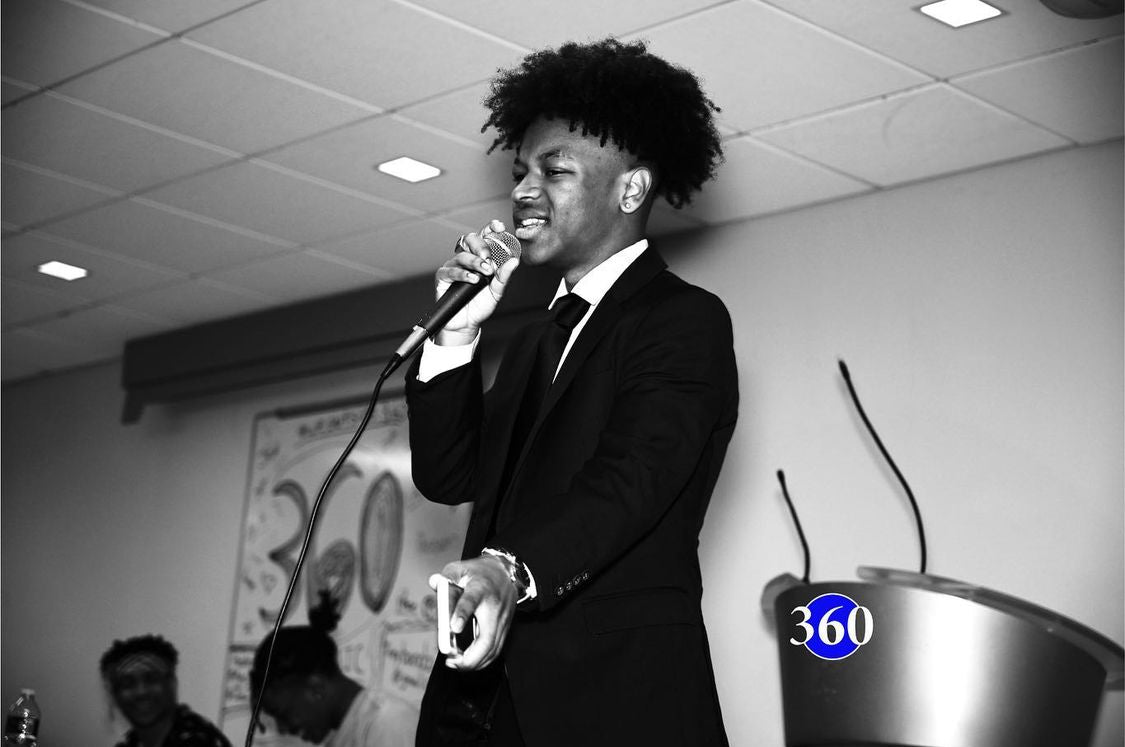 A creative.
"Prxphecy is a true lyricist and an artistic force. Whether taking the stage as a poet, hip hop artist, or musician, his talent is undeniable. Prxphecy is a breath of fresh air that continues to push the culture forward with both his words and actions." - Vinson "aLäZ" Muhammad, rapper and producer
Check out his Instagram
A young star.
Debuting in mid-2020, Prxphecy has proven to be a capable and upcoming talent, gaining respect from industry leaders such as motivational speaker and poet Lisa Nichols, and America's Got Talent Champion Brandon Leake.
A visionary.
After founding Define Yours in Apr. 2021, Prxphecy has continued to grow the brand into a community, as well as venturing into show hosting, modeling, and marketing. He is currently attending Howard University.